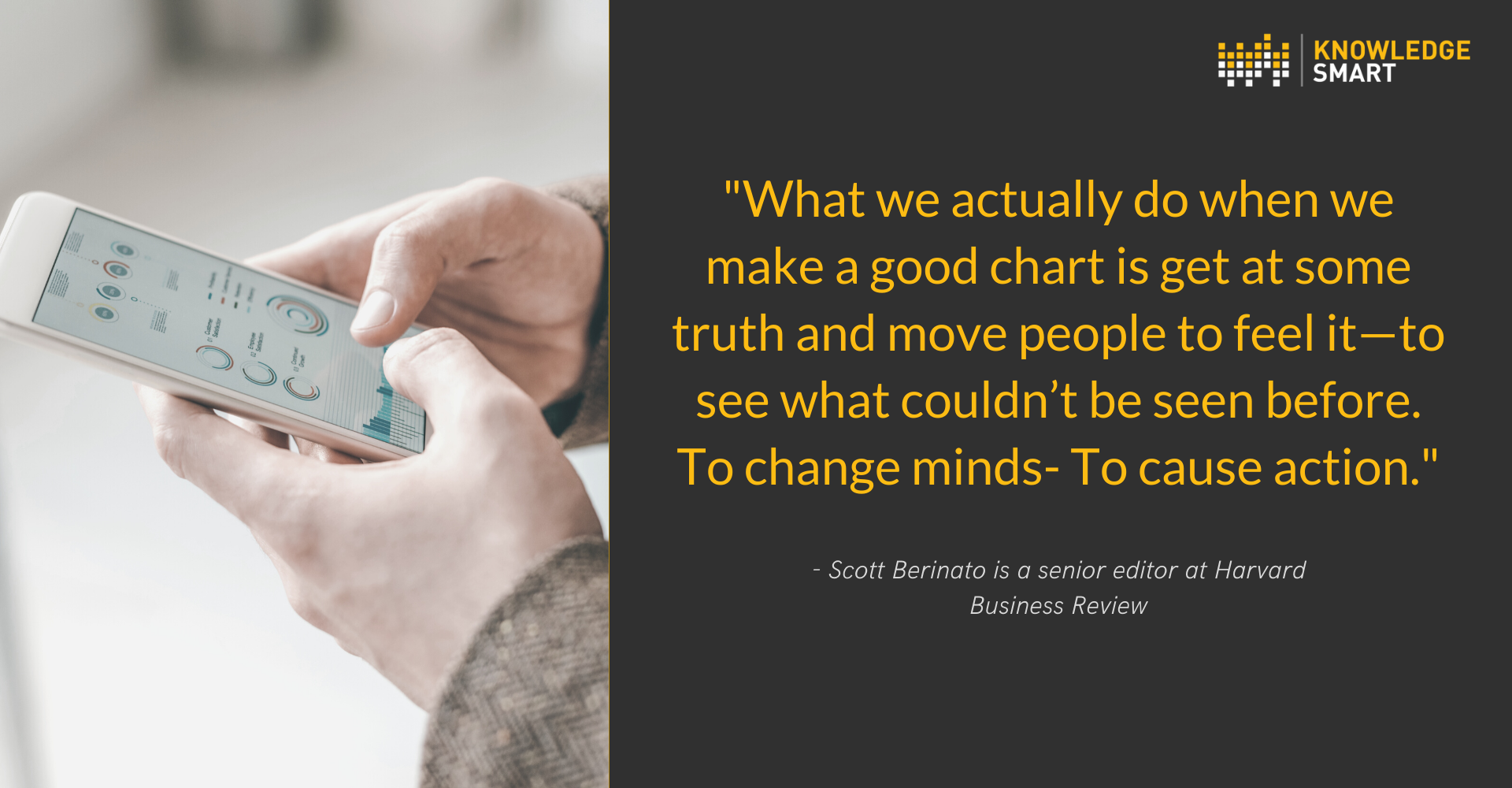 The new KnowledgeSmart Power BI Skills Assessment Report allows for actionable visualization of your team's skills and helps you grow an agile, balanced team.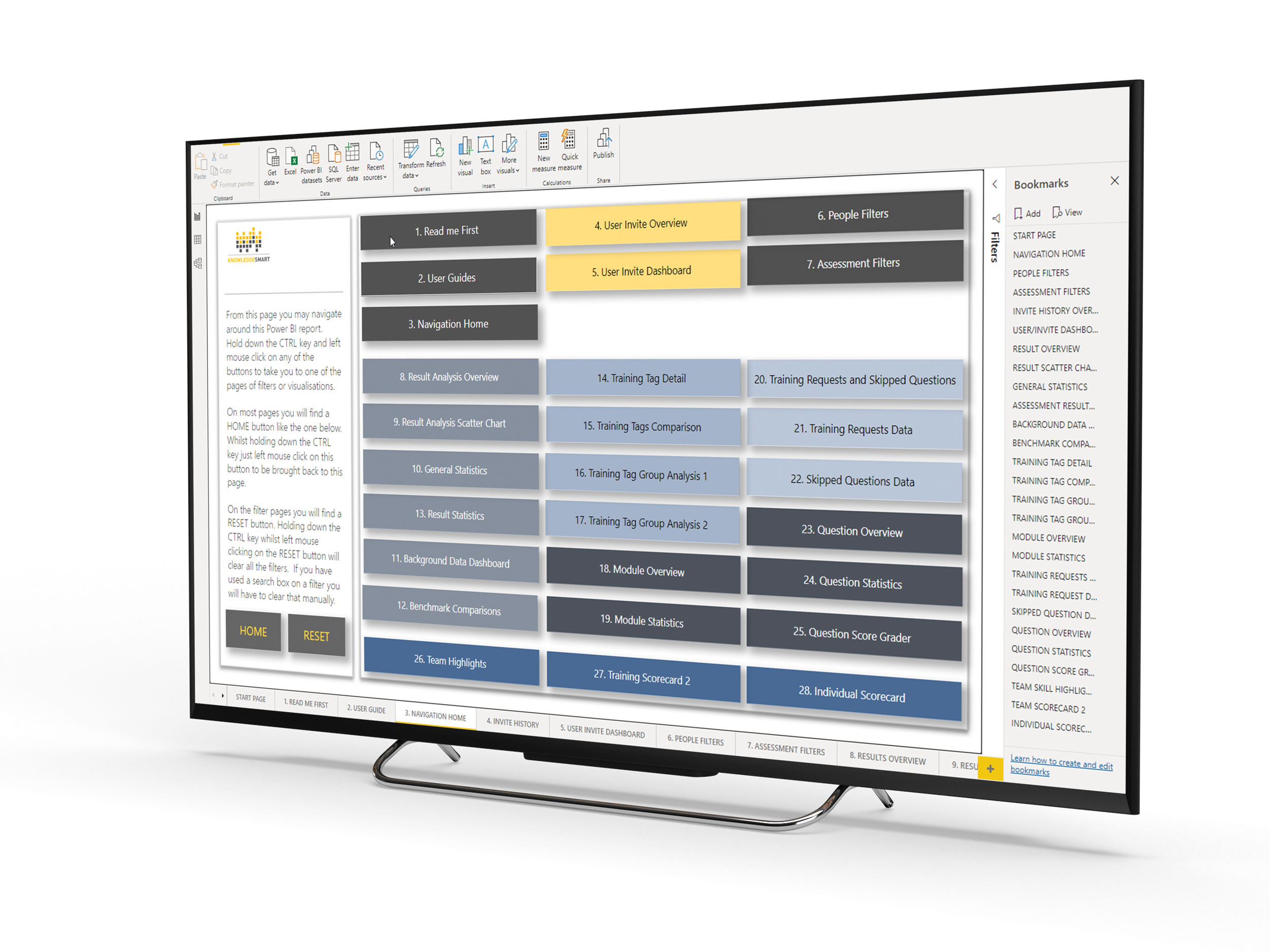 The report we provide to you is pre-populated with Skills Assessment demonstration data. This allows you to explore what is possible ahead of capturing your own organization's skills and knowledge. This report comprises a mix of different types of Skills Assessment and User Data visualizations in sections.
Invite and User Analysis
Results Analysis
Training Tag Analysis
Module Performance
Training Requests and Skipped Question Analysis
Question Performance
3 Scorecard Pages which show you how some of our visualizations can be combined.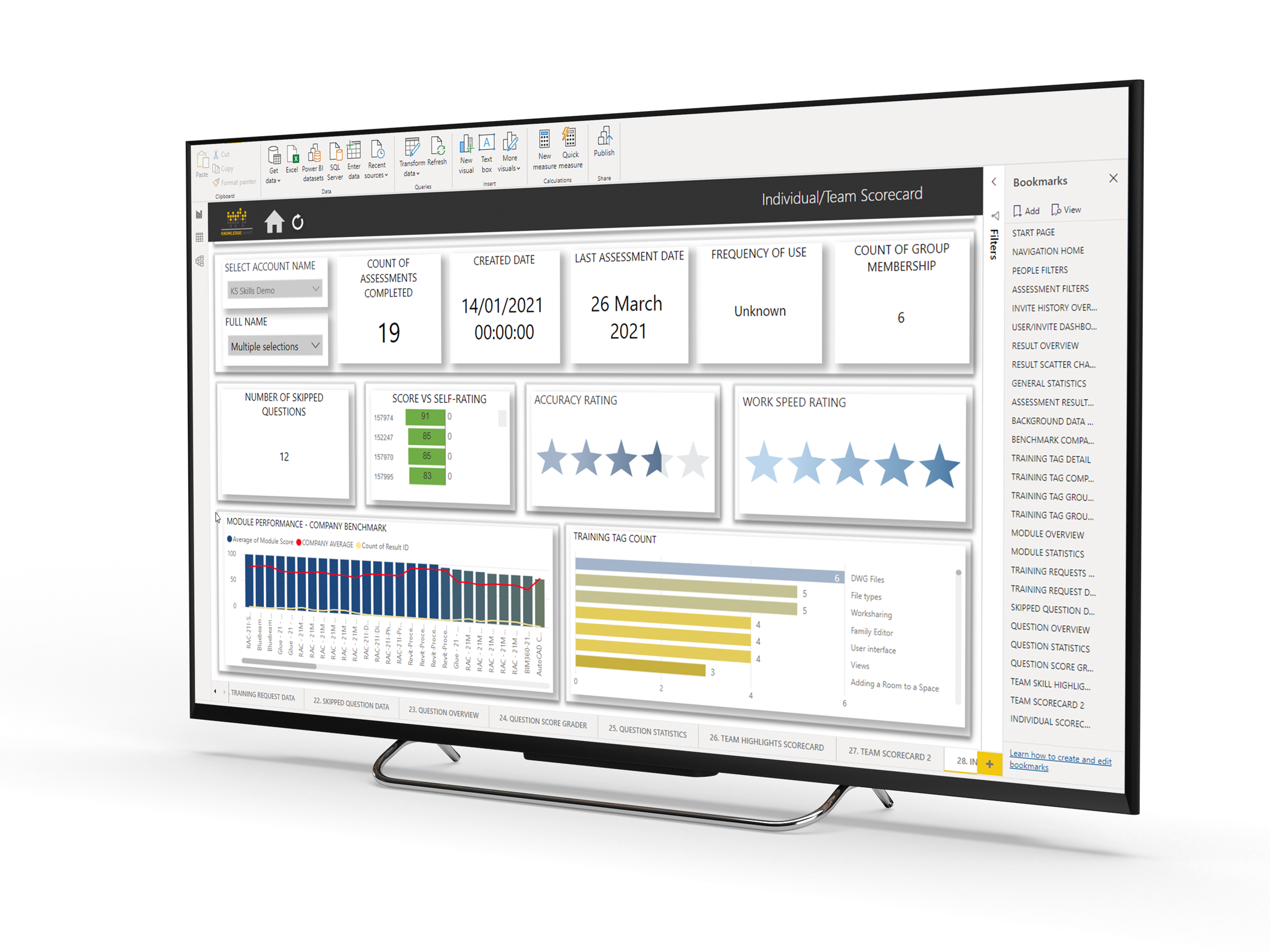 You will find additional how-to videos on our support help desk and if you need any further assistance you can easily log a support ticket there.
KnowledgeSmart will have a unique Power BI template for each parts of our platform (skills audit, skills assessment and standard survey) but the real value is often seen when you draw from a unique combination of data from all three parts of the platform.
We hope the report gives you some ideas of how your KnowledgeSmart data can be visualized. If you have any specific visualization needs and do not have the resources in-house our team is available for project-based consultation. This is normally at an hourly or day rate depending on your exact needs.
Our template is designed on a market-leading business intelligence platform (Microsoft Power BI) to design your data story and dashboards around the metrics that are important to your business. We have done our best to do the heavy lifting for you by designing a series of visualisations that you can use as-is or customise easily.
Our filters page groups all available filters so that visualisation pages are kept clean and clutter-free.
We have even included a handy reset button for you.
Our instruction page guides anyone needing to consume the report data.
Our consolidated data export for the skills assessment platform provides a clear and comprehensive data source that includes all your skills assessment and user background data.
Combine our consolidated data exports to draw from a unique combination of skills assessment, standard survey, and skills audit data when presenting your data.
This report opens with a sample dataset. Once you have had a good look around you can easily update to your data.
To ensure that we keep you up to date with future template enhancements please use the form below.
Download the template file and save it.
Export your KnowledgeSmart skills assessment data using our consolidated data export and save this data source with today's date. When you open the data in Excel you will notice it opens in protected mode. It is best practice to click enable editing and save this data source to a safe location.
Open the template in the latest desktop version of Microsoft Power BI. The template will open with our demo data and you will need to update the data source to load your data. Our how-to guide shows you step-by-step how to do this.
Your KnowledgeSmart data should now be populated in our template and you can start viewing and customizing as needed.
Before you start exploring the template you might find our user guide handy to review.
Use the navigation menu to find the visualization you are looking for. In the desktop version of Power BI, you need to hold Ctrl and then click the menu button.
The templates support Power BI themes so color schemes can easily be customized. If you wanted to incorporate your own logo onto the report please do not hesitate to reach out and we can guide you on how best to do this.
Template Log
Last Updated: 29 September 2021 (Version 10)
Update Notes:
The training request tab now contains a column called Question Name (It was Question before). We adjusted the template to accommodate this change. If you are using a previous version you will experience an error when trying to update the report with your data export. Please use this version.
Last Updated: 10 August 2021 (Version 8)
Update Notes:
Enhanced relationships for invite history
Enhancement to Benchmark Comparison Visualisations sorted by count of result ID
New Company Average measure based on Account Name (score and time) to improve display of benchmark and results statistics pages.
Enhanced relationships between dynamic and static user groups and look up tables
Enhanced formatting for X-axis result statistics and benchmark analysis - increased category width to display data better, drag bar right to view more.
Bookmarks updated and refreshed.
Last Updated: 14 June 2021 (Version 7)
Update Notes: Fixed bug on assessment filter page

Previous Update: 10 June 2021 (Version 6)
Update Notes: New User ID column inside Results Tab inside test consolidated data export, Relationship Update between the user and background tab and results in tab connecting via a user ID lookup table due to many to many relationship. Update to Full Name Look Up table - Transform to uppercase before removing duplicates - especially relevant for hierarchical accounts where users are in the parent and linked account. Power Query is a case-sensitive language. the two values of 324Abd and 324abd are considered as two different values as a result. This has nothing to do with Remove Duplicate, anywhere in Power Query, these two values are considered as two different values. If you are going to do remove duplicates despite their case of letters, then you have to apply a transformation to change them all to one case; either UPPERCASE or lowercase. Fixed bug on the navigation menu page.
Sign up to the KnowledgeSmart Power BI Skills Visualization Community Group.
This form is currently undergoing maintenance. Please try again later.